A BETTER VIRTUAL WELLNESS PLATFORM
SIMPLIFYING WELL-BEING FOR HAPPIER, HEALTHIER COMMUNITIES
Transforming the effectiveness of your corporate or community
health & wellness initiatives through the "Power of 3."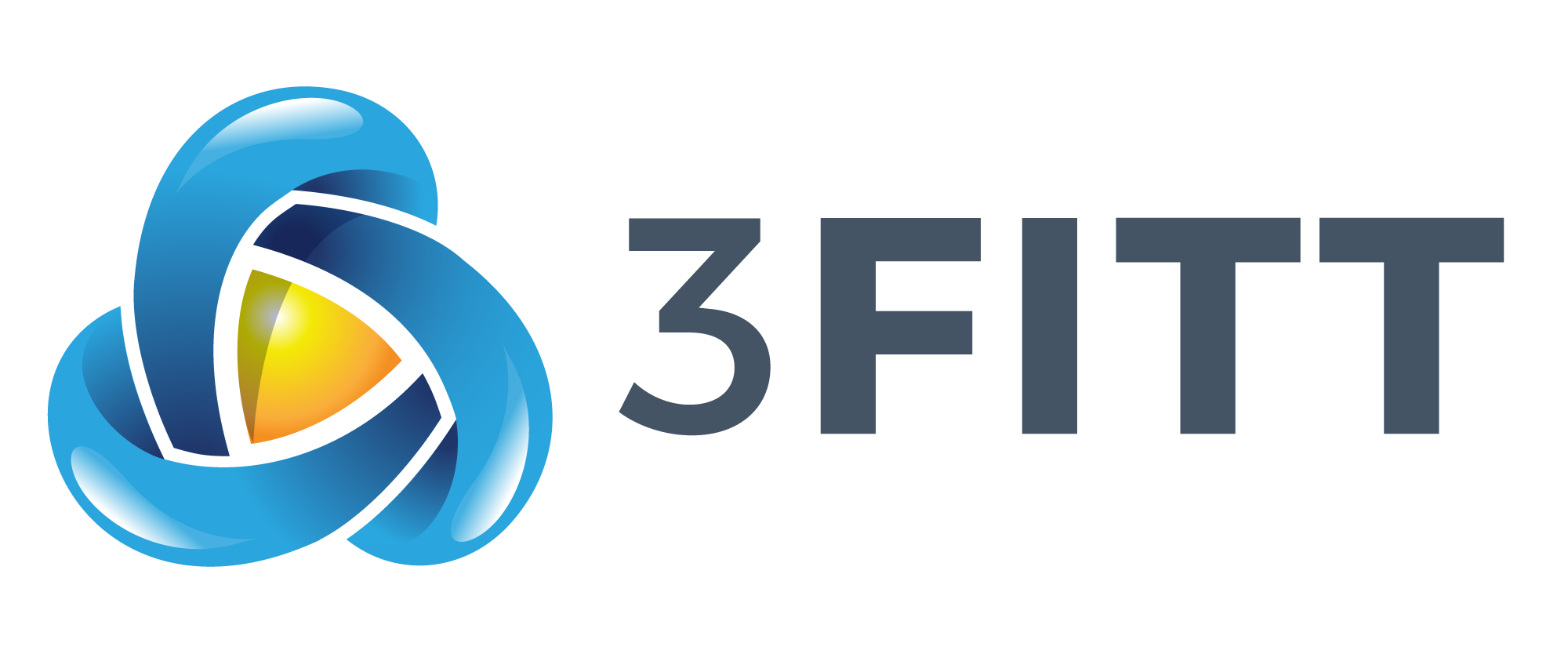 A SIMPLE & EFFECTIVE VIRTUAL HEALTH & WELLNESS PLATFORM
Support tangible, lasting change with 3Fitt's customizable virtual well-being platform. By combining easy-to-use tracking, whole-person health planning tools and education, and positive community interactions, 3Fitt helps support real, long-term health and wellness.
3Fitt's programs are flexible and customizable to your organization or community's specific goals and needs. The easy-to-use virtual interface is accessible on any mobile or desktop device with internet access and is exceptionally easy to use. Whether you are just starting out or are ready to take your virtual wellness program to the next level, 3Fitt can help.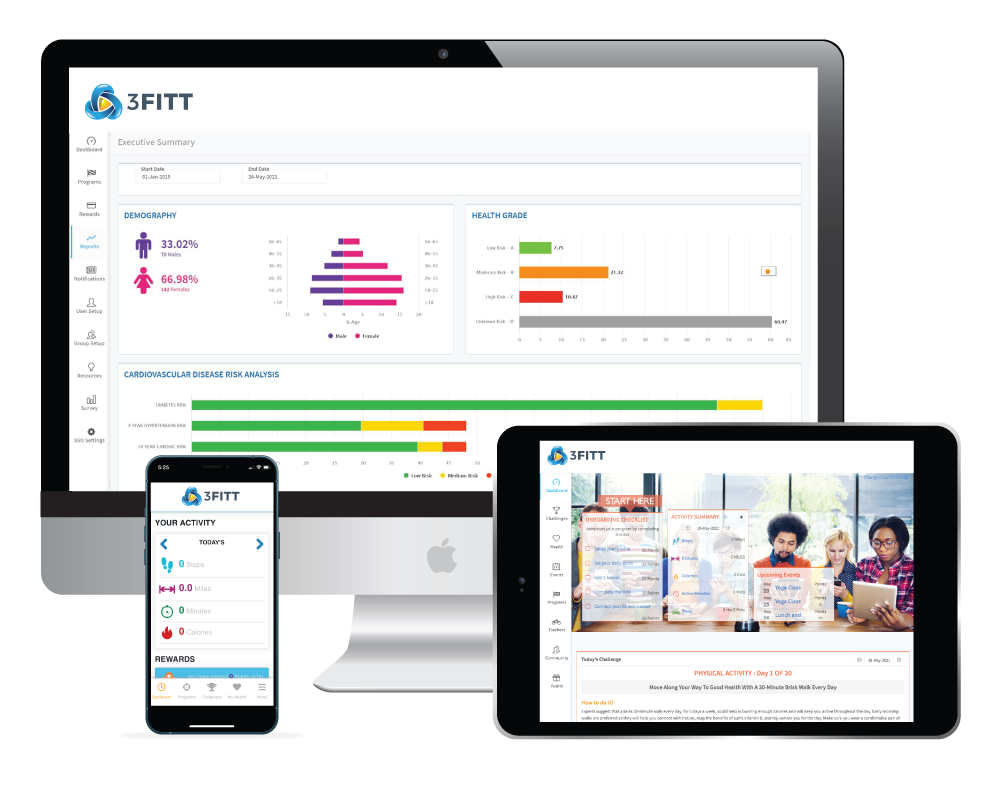 THE POWER OF 3
Empowering individuals to live their healthiest and most fulfilling lives through education, information, and actions around the 3 pillars of a Fitt life.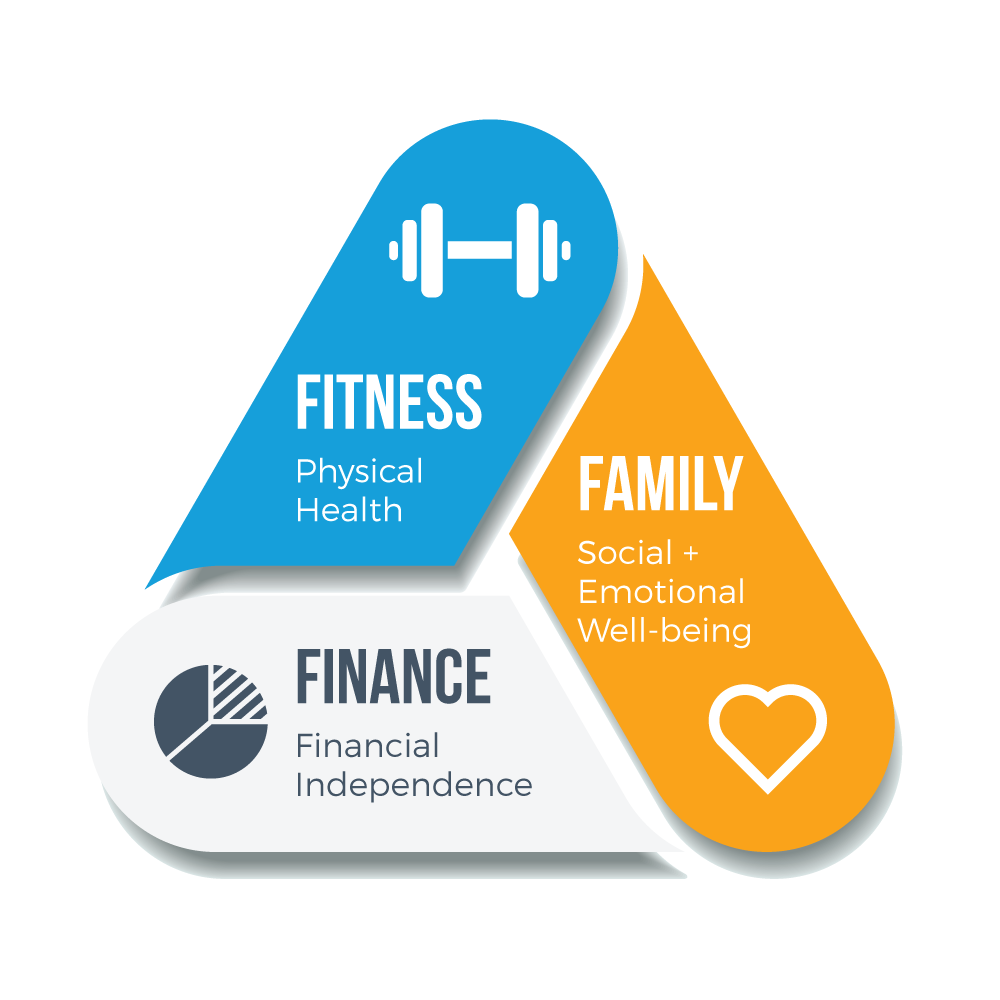 Life is complicated. Health and wellness programs don't have to be. 3Fitt breaks wellness into 3 pillars for one simple reason: the human brain finds it easier to grasp sets of threes. This makes our programs easier, less overwhelming, and more natural to implement.
FITNESS: Our physical health tools make activity fun & engaging with challenges, exercise videos, nutrition & activity tracking, online courses, & more.
FINANCIAL HEALTH: Our financial health tools provide resources to help your community members gain financial confidence & independence.
FAMILY: Social & emotional health are critical to well-being. Our online tools help participants be their best selves as family & community members.
Learn more about how 3Fitt's group wellness platform can support your community or organization's well-being initiatives by scheduling a free demo today.
VIRTUAL WELLNESS PLATFORM FEATURES
3Fitt is packed with flexible, customizable features for a virtual wellness program that specifically addresses your goals and needs. Pick and choose the options that work best for you or add more as you go, allowing us to grow with you. Here are just a few of our most popular features: DEVICE INTEGRATION
3Fitt integrates with a wide range of devices & apps including activity & sleep trackers, wireless scales, blood pressure monitors, & more.

ACTIVITY TRACKING
In addition to device integration, users can easily log activity and nutrition using our extensive tracking database.

HEALTH ASSESSMENT
Use the built-in health assessment for a detailed health assessment report with access to an extensive library of resources.

CHALLENGES & INCENTIVES
Create challenges based on fitness, nutrition, or lifestyle. You can also create customized reward/incentive programs.

SOCIAL WELLNESS
Increase engagement by bringing people together for support, motivation, encouragement, and accountability. FINANCIAL WELL-BEING
Assess personal financial health and master crucial personal finance skills, including budgeting, savings, retirement and more.
EVENT SCHEDULING
Create and manage one-time or recurring events, including managing registrations, sending emails to participants, and more. MENTAL HEALTH VIDEOS
Our library of mental health videos integrates tools such as meditation, psychology, and neuroscience for total mind-body wellness.*

ONLINE COURSES
Video-based courses create a personalized coaching experience to motivate participants toward healthy outcomes & lasting change.*
*Please note, online courses & mental health videos are optional add-ons.
SCHEDULE A DEMO
Learn more about 3Fitt by scheduling a short intro call or online demo with one of our wellness experts.
ASK A QUESTION
Would you like to learn more about the 3Fitt Wellbeing Platform? Reach out or send us a message today to speak with a wellness expert.