3Fitt Employee Wellbeing Program
Maximize Your Employee Wellbeing Program Initiatives with 3Fitt's Customizable Health & Wellness Platform.
Maximize Impact, Minimize Effort
At 3Fitt, we know that the most successful way to integrate a new employee wellbeing program into your business is to make sure it is easy-to-use, fits seamlessly into your employees' daily lives, and–most importantly–provides tangible impact.
With 3Fitt, your employees can take their wellbeing with them wherever they go. With easy tracking and device integration, your employees will find it easier than ever to track their personal wellness goals. Customize your platform offerings to fit your company's wellness initiatives, and offer incentives and rewards based on engagement.
See why companies love 3Fitt's employee wellbeing program by scheduling an online demo today.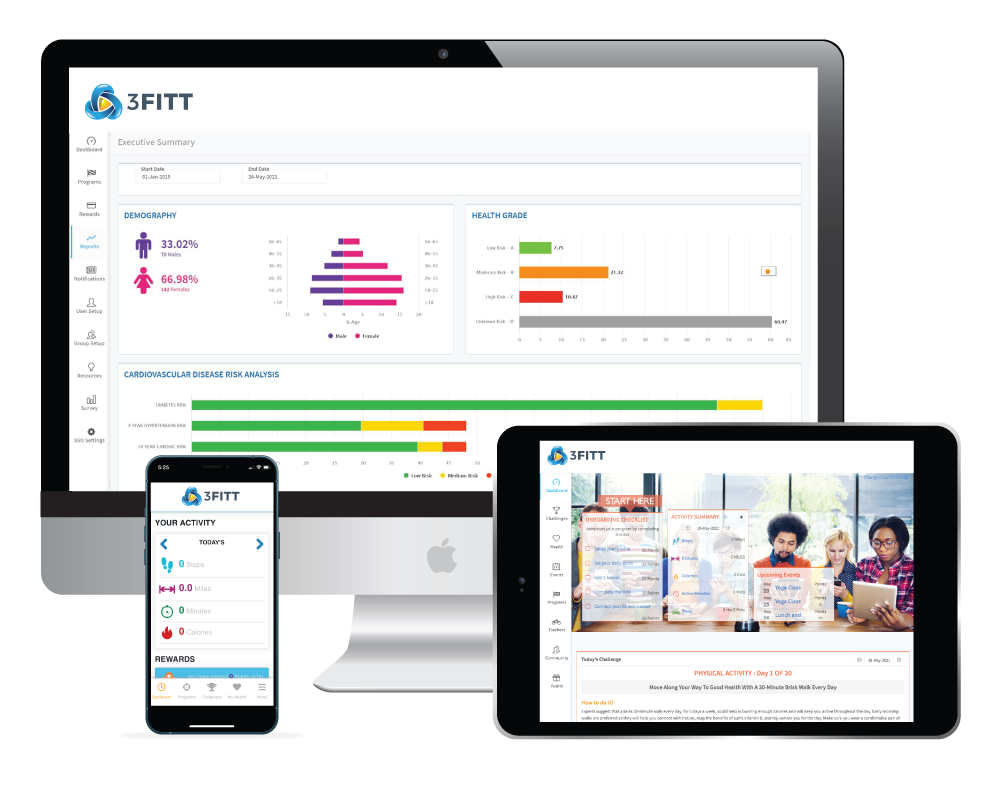 Employee Wellbeing Program Features
Below are some of the most popular features of our employee wellbeing program:
Device Integration

Challenges

Mobile App

Fitness & Nutrition Tracking

Online Courses & Videos

Rewards & Incentives

Health Assessments

Administrator Reports
The 3Fitt Difference: Employee Wellbeing Programs That Work
You've probably seen employee wellbeing programs that have the "12 pillars of this" or "7 steps to that," or other overwhelming roadmaps to health and wellness. At 3Fitt, we like to take a more realistic approach. Our corporate wellness programs are based on the "Power of 3," which means we have only 3 things that we ask your employees to focus on: Fitness, Family, and Finance.
With only three things to remember and implement, businesses find that their employees are much more likely to engage long-term with the wellness platform and that results are more effective and longer lasting. Learn more about the "Power of 3" by clicking the button below.
Customizable Employee Wellbeing Programs
While the 3Fitt platform offers a wide range of features, your company's specific platform can be customized to fit your company's unique goals and initiatives. This means if your company is just starting its wellness program, you can go as slowly as you want, adding features as you and your employees get comfortable with the process. If you are amping up your current health and wellness offerings, you may want to start out of the gate with a full suite of features! Whether you want to go big or start small, 3Fitt can help.
Besides being completely customizable, 3Fitt also offers co-branding and white-labeling to help your program fit seamlessly into your company brand and culture. Learn more about our features and program options by scheduling a demo or asking a question today.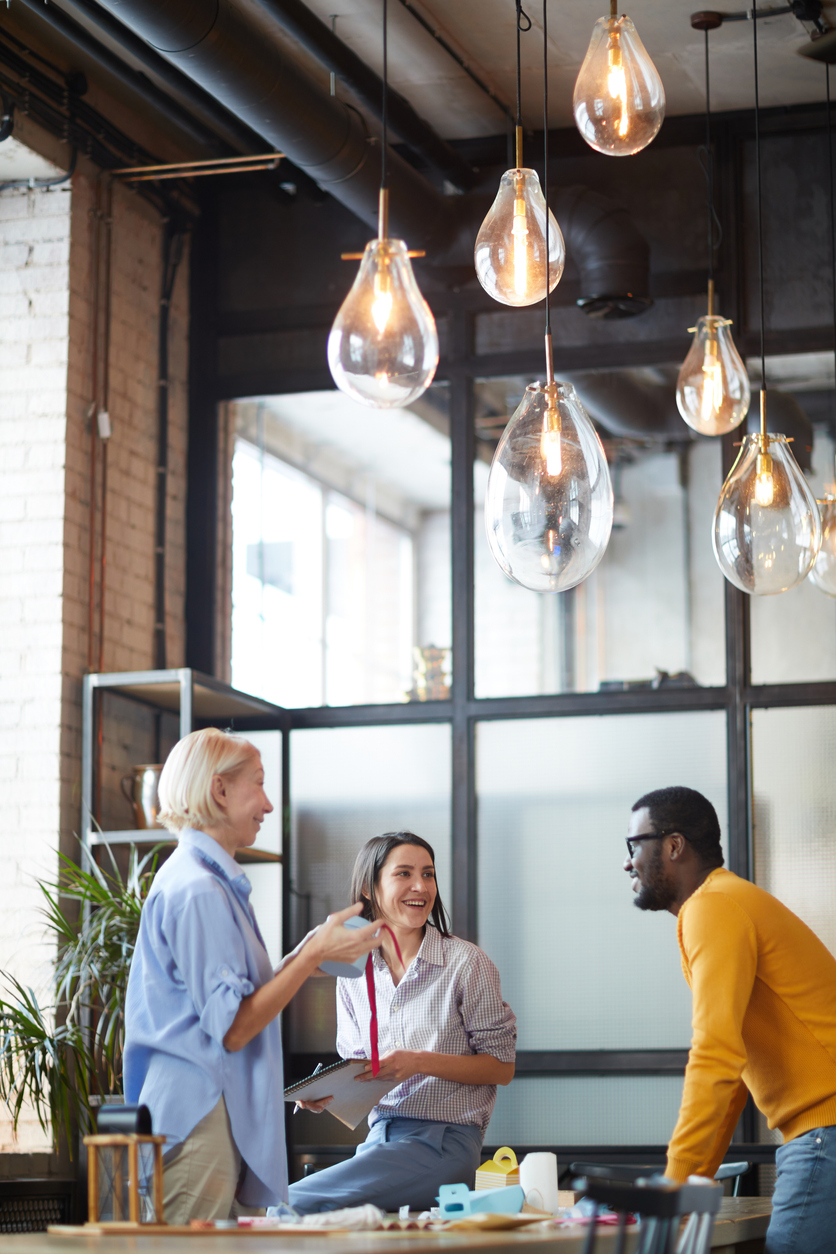 SCHEDULE A DEMO
Would you like to learn more about how 3Fitt can transform your employee wellbeing program? Schedule a demo with a wellness expert today.
ASK A QUESTION
Would you like to learn more about the 3Fitt Wellbeing Platform? Reach out or send us a message today to speak with a wellness expert.